Woodfield Business Centre
The Woodfield Business Centre is an ideal location to set up your business.
Our affordable office space in Doncaster is well supported by the local motorway infrastructure, with the M18 and the A1 within a two-minute drive of the business centre. 
We have a large secure car park that is free for our resident businesses and their visitors.
For International businesses we have the Doncaster Sheffield airport within a 10 minute drive as well, thanks to the opening of the White Rose Way.
We are also situated minutes away from attractions like the Lakeside Complex, the Multiplex Cinema and the Dome Leisure Centre, so there's plenty to do at lunchtimes or after hours.
Visit Website
Latest news from around the group...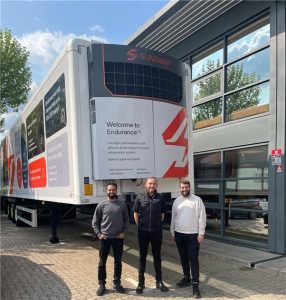 Sapphire Vehicle Services has been announced as the new maintenance provider to innovative solar-powered transport refrigeration unit manufacturer Sunswap. With more than 15 years of
Read More »