Centurion Truck Rental
Centurion Truck Rental is one of the UK's leading service providers in the field of commercial vehicle rental, leasing and contract hire. Established in the mid 1990's Centurion have developed strong relationships in major UK industries including Transport, Retail and Manufacturing as well as having a strong presence with commercial SME's.
Formed originally from one location which is now their head office at Middleton, Manchester they now operate from 14 locations and provide a 24 hour, 365 days a year, vehicle hire service throughout the UK
As Part of Ballyvesey Holdings, Centurion are able to benefit from outstanding economies of scale which, in a very capital intensive and price sensitive environment enables us to confidently deal with any fleet size and ensures our procurement methods allow us to provide the value our customers expect.
Visit Website
Latest news from around the group...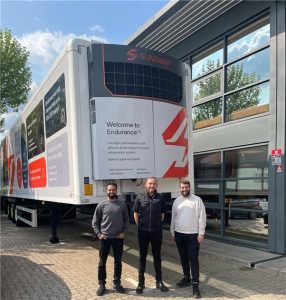 Sapphire Vehicle Services has been announced as the new maintenance provider to innovative solar-powered transport refrigeration unit manufacturer Sunswap. With more than 15 years of
Read More »