Montracon Limited
Montracon has made steady progress in the UK market over the last 40 plus years. A measured expansion programme involving considerable investment in facilities and equipment has ensured increasing production efficiency plus steady growth to the point that today Montracon's manufacturing plants each rank with the best of any in Europe.
Building what is probably the widest range of trailers available from any of the major European players, the company prides itself on its production flexibility. A nominal 5000 trailers a year capacity can be quickly 'flexed' to suit market demand and model mix.
Of one thing the operator can be sure: regardless of trailer model, order quantity or whether you are a major fleet or an owner-driver, Montracon delivers you the trailer for road transport.
Visit Website
Latest news from around the group...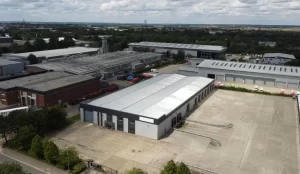 Intercounty Truck & Van are thrilled to announce that we now have secured our new Mercedes-Benz Van Truck and Coach location in Dunstable.  Coming soon
Read More »