Montracon Used Trailers
Montracon has access to a wide range of used trailers for sale. By using the Ballyvesey Used Locator website you can access our current stock 24/7. Whether you are looking for ambient or refrigerated trailers, Montracon has a wide range of used trailers to meet your requirements. We also deal in a variety of makes and models so well if you can't find the trailer you want in the marketplace please ring 01302 732546 and we will do our best to help.
When it comes to selecting used trailers that are right for your business, the Ballyvesey Used Locator is dedicated to providing you with the best quality used products on the market. With a wide variety of makes and models, it has a dedicated section for used trucks and trailers.
The Ballyvesey Used Locator website has undergone a revamp as well. Apart from a cleaner, fresher design, the search feature is more advanced, so customers using the website can find the vehicle they want more easily. The refined search includes features such as the vehicle make, the type of vehicle, how old they are, and the axle configuration. The website features used trucks, vans, trailers, and plant and is constantly being updated every day with new used vehicles from across the country.
Within Ballyvesey, we stock a large number of used trucks from our network of dealers throughout the UK. These include popular makes such as Scania, DAF, Mercedes, to name but a few.
Visit Website
Contact Us
Head Office
Thorn St
Woodville
Swadlincote
DE11 7DS
Visit Website
Latest news from around the group...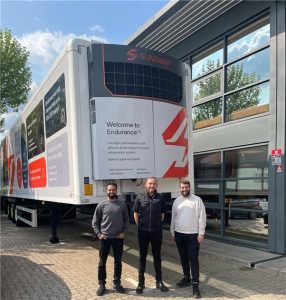 Sapphire Vehicle Services has been announced as the new maintenance provider to innovative solar-powered transport refrigeration unit manufacturer Sunswap. With more than 15 years of
Read More »