Intercounty Truck & Van win Team of the Year award at the Commercial Motor Awards 2022!
On Thursday 08th December 2022, Intercounty Truck & Van were awarded 'Team of the Year' at Commercial Motor's Road Transport Ball held at The Vox, Birmingham.
The Road Transport Ball, which combines the Commercial Motor Awards, the Thompsons Tipper Awards and the British Truck Racing Championship Awards celebrates the strength and excellence of teams working in the road transport industry.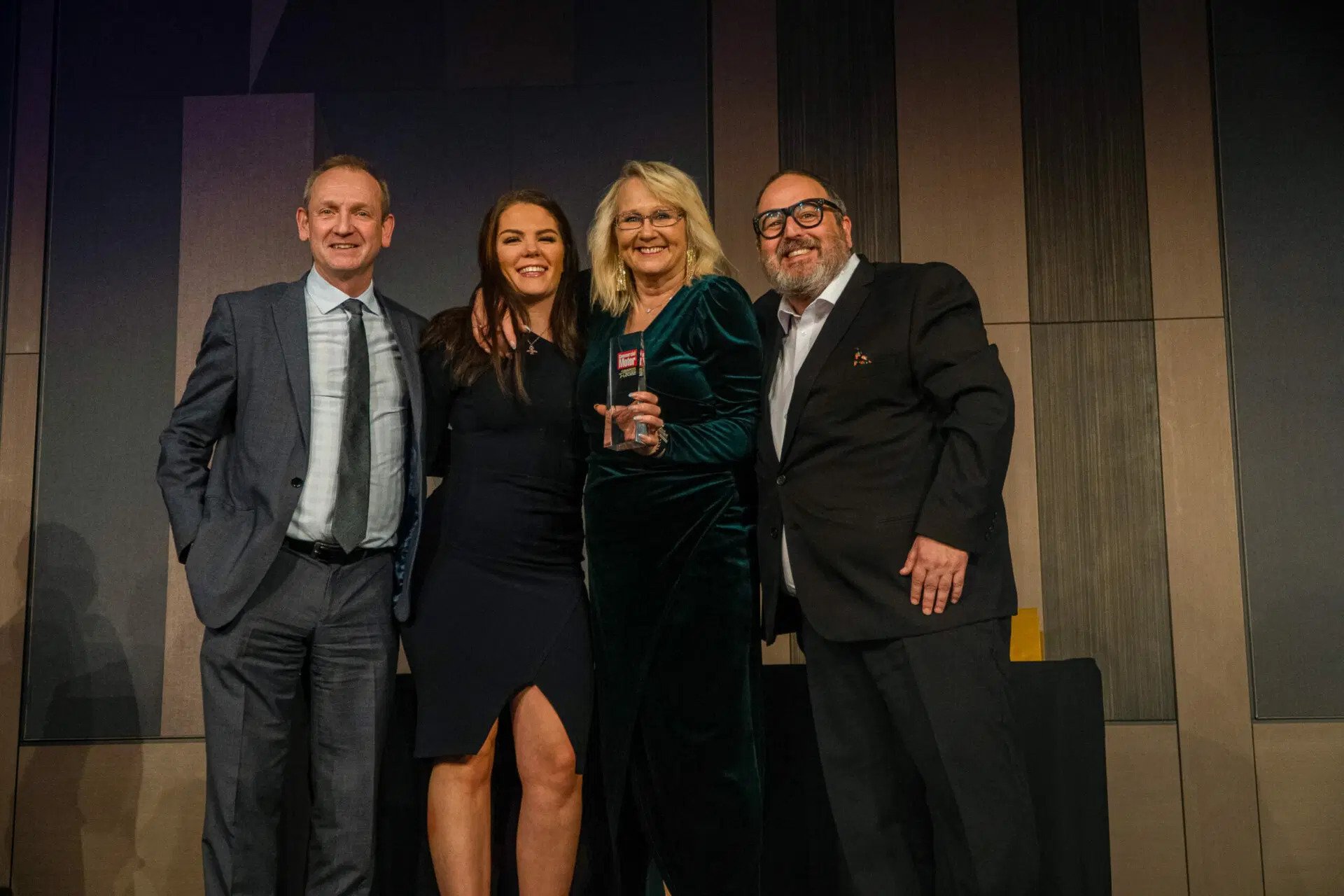 The Team of the Year awards, sponsored by Asset Alliance Group, rewards exceptional teams who have been able to demonstrate consistent service levels to their customers in the past 12 months.
To be shortlisted for this award, the judges looked for evidence of establishing long-term customer relationships and genuine teamwork, tailored packages and services to support customers and innovative initiatives that help improve the road transport industry and the operations of customers.
The judging process was then opened up to Commercial Motor readers and businesses to vote and decide who the winner will be.
On the night, host Justin Moorhouse announced:
"Changes to the way they handle customer bookings with a new centralised service, has improved performance and allowed them to provide even better and more consistence customer service for their aftersales customers. This team has built great relationships and trust with their customers with their efficient and seamless professional experience"
Kim Horsman, Head of Marketing and Central Service at Intercounty Truck & Van has said "So proud of the team and how far they've come! We've met plenty of obstacles along the way since bringing our Truck and Van service bookings centrally, but consistency and customer service focus has been the key."