Clemence Rogers Recruitment
The team at Clemence Rogers has over 50 years' industry experience and has an enviable reputation of successfully recruiting key personnel for companies across the UK. This incorporates a broad spectrum ranging from SME's to large blue chip multinationals.
To facilitate strong partnerships with our clients we offer executive search, selection and contingency recruitment services for permanent, contract and temporary requirements.
Since our launch, we have significantly increased our recruitment services to cover a full range of job disciplines and market sectors. We have invested heavily to ensure our consultants have all available means possible to operate in today's competitive job markets and source the best key talent for a diverse range of clients.
All divisions of our company are serviced by highly skilled consultants specialising in their field of expertise, giving our clients and candidates a level of service that can only come from a true expert working within their industry sector.
Visit Website
Latest news from around the group...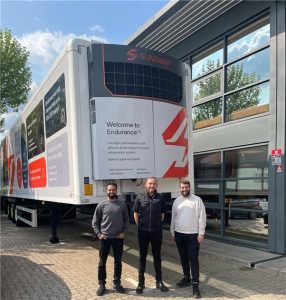 Sapphire Vehicle Services has been announced as the new maintenance provider to innovative solar-powered transport refrigeration unit manufacturer Sunswap. With more than 15 years of
Read More »